We are away till the 18th Jan. We will tend to your emails and dispatch your orders as soon as we return. Thank you and happy holidays.
We are away till the 18th Jan. We will tend to your emails and dispatch your orders as soon as we return. Thank you and happy holidays.
We are away till the 18th Jan. We will tend to your emails and dispatch your orders as soon as we return. Thank you and happy holidays.
ONYX BOOX Poke2 6" Android eReader eBook E-Ink HD Carta Display
EAN: 6949710303985
SKU: POKE2
BOOX Poke2 6" eReader
The ONYX BOOX Poke2 offers a 6" Carta E-ink display with a capacitive touchscreen and an adjustable colour temperature changing system for a candlelight effect, and a screen resolution of 1072 x 1448 (300PPI).
The Poke2 is designed with a 2GHz octa-core CPU with 2GB RAM that runs on Android 9.0. It has a 32GB storage space, Bluetooth 4.1 for wireless accessories, and WiFi 2.4 & 5HZ for super quick internet speed. The battery capacity is 1.5Ah which is rechargeable through the micro-USB port.
The mini-tablet supports a wide variety of file formats. This includes PDF, which can be read in the scrolling mode to avoid leafing through one page at a time, which also speeds up the reading time.
ONYX BOOX Poke2 is ideal for people who like to borrow eBooks or audiobooks from the public library and use services such as Libby, Hoopla or Overdrive. The Poke2 will sync your existing library of content if you do business with Amazon, Kobo, Barnes & Noble or any other online retailers that have Android apps. Google Play is also preloaded on the Poke2 (have to enable it in the settings menu).
Eye-friendly High-definition screen
Smaller than a palm-size (153×107×6.8mm)
Powerful processor
Open Android 9.0
32-level adjustable front lights
Lightest. Smallest. Faster than ever
The BOOX POKE2 is smaller than a palm-size and lighter than three eggs, making it the smallest and lightest eReader in the industry. Its Octa-core processor enables an outstanding level of performance. You will never need to worry about overloads when it comes to running multiple apps and loading large documents at the same time.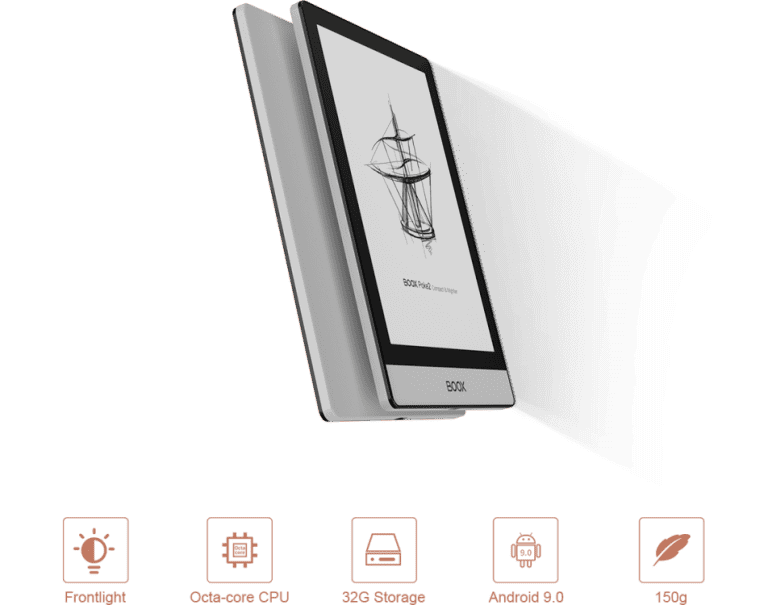 Adjustable warm & cold Front lights (32 levels)
Cold light hue, warm light hue or a mixture? It is all adjustable with a point of a finger. You can also toggle between the warm and cold lights, allowing you to read days and nights without time limitation. The warm light is recommended for when its night-time, as it helps to improve your sleep at night.
Native user-experience even on third-party reading apps
The Poke2 is equipped with Android 9.0, allowing you to install third-party reading apps such as Kobo, Nook, Kindle, Tagus and more. You can enjoy all their millions of titles everywhere you go. All third-party apps can be automatically optimised and offer a native user experience just like on all regular tablets.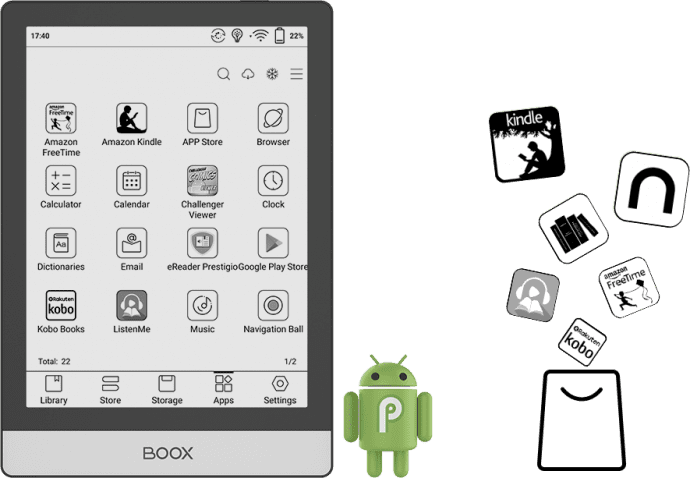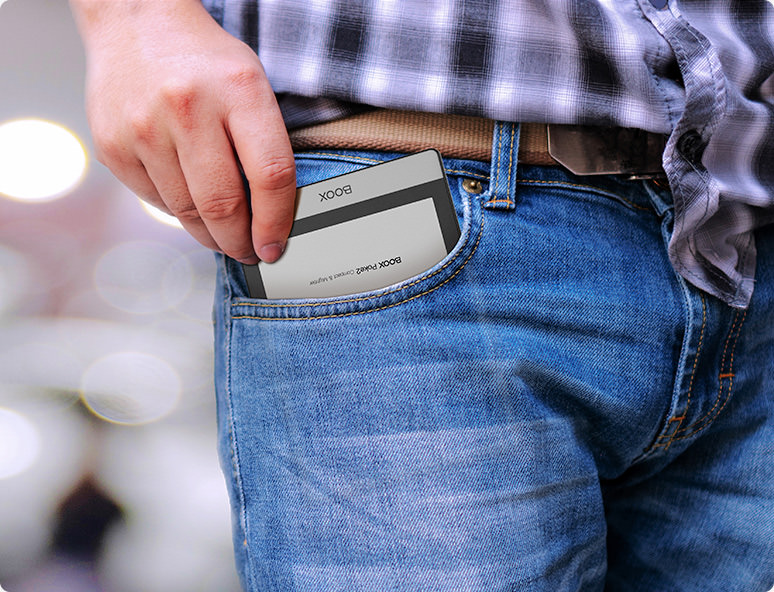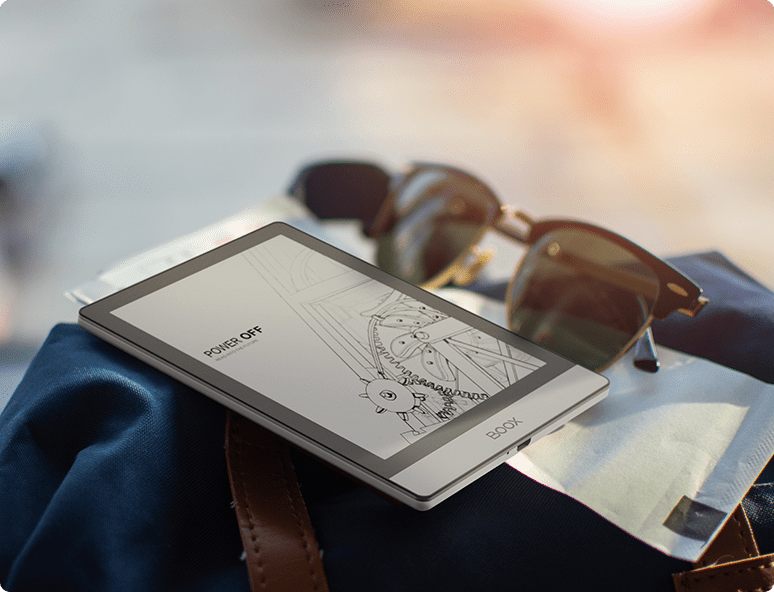 Like print books, but better
ONYX BOOX Poke2 employs the 4th generation E Ink High-definition Carta display with 1488 x 1072 resolution at 300dpi, offering a legitimately paper-like reading experience. The Poke2 also offers high-level customization of reading experience: adjust image or text contrast, change fonts & font sizes, bold text, reflow the whole book, and more.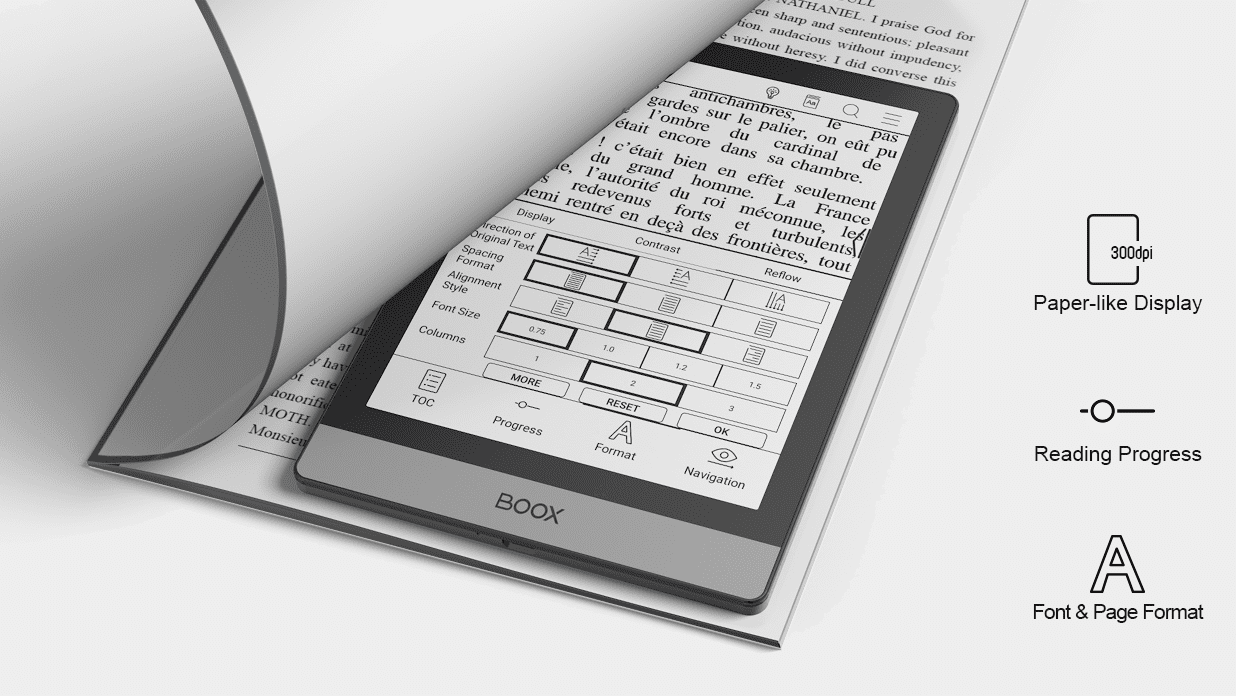 Use it for reading and also listening
If you ever want to give your eyes some rest and take a break from reading or listen to relaxing music during your reading time, you can connect to Poke2 via the Bluetooth-enabled earphones or speakers for TTS, audiobooks, or music. You can install your favourite Audible apps and music to Poke2. The 32GB storage offers plenty of space to carry thousands of audiobooks or songs with you.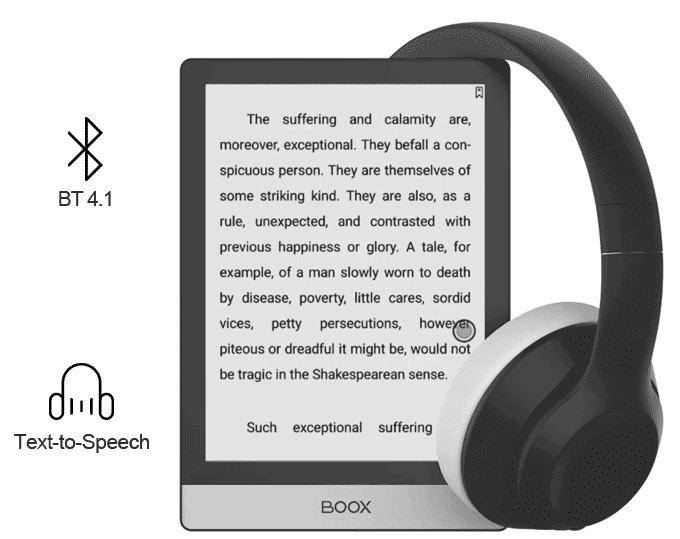 Your mobile Library
Poke2 supports almost all available eBook formats such as PDF, FB2, DOC, MOBI, EPUB, TXT, DJVU, HTML, RTF, CHM and more. The 32GB storage holds thousands of eBooks, comics, magazines, audiobooks and songs. The reading statistics will summarize all your reading activities from the library, allowing you to manage your reading time more efficiently.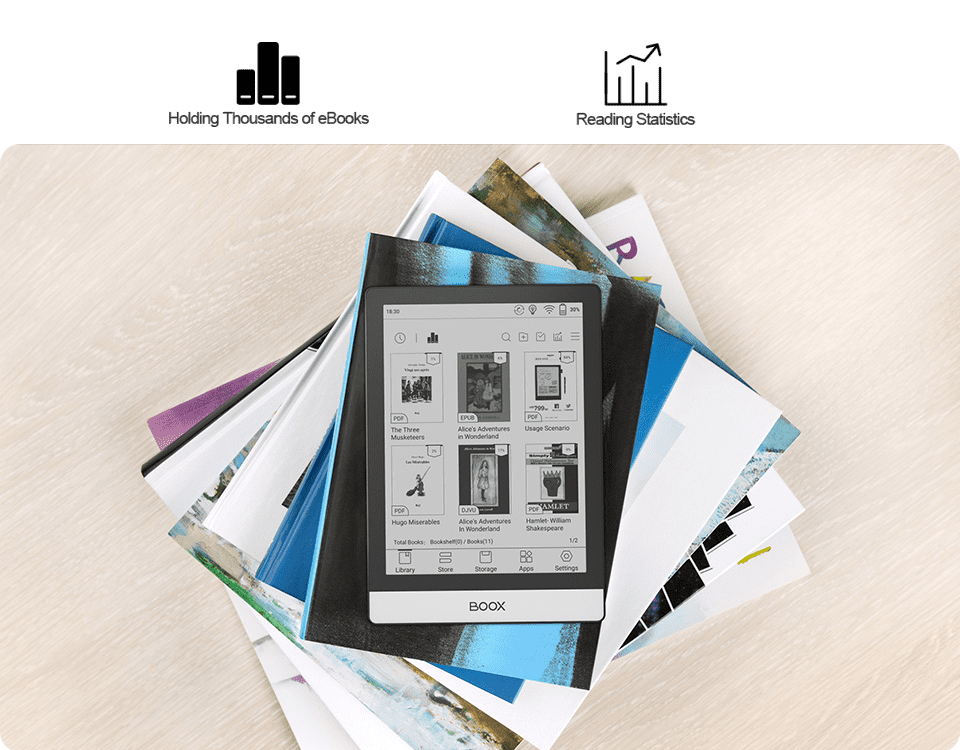 * DISCLAIMER: Design, features and specifications subject to change without notice. Some features in videos on the Internet may not be available on all models, please contact us for the TECHNICAL SPECIFICATIONS for a complete list of features by model. This feature list is for reference only, please contact us to verify features and functionality.