Due to Covid-19, we are experiencing high order volumes. Delivery times may be longer than usual. We apologise for any inconvenience caused. Please take care and stay safe.
Due to Covid-19, we are experiencing high order volumes. Delivery times may be longer than usual.
We apologise for any inconvenience caused. Please take care and stay safe.
ONYX BOOX Max 3 13.3" eReader Fingerprint 5GHz WiFi Black Stylus Max3
EAN: 6949710303992
SKU: MAX3-BLK
Onyx Boox Max3 13.3" E Ink Display (Black)
The Onyx Boox Max3 is the device for reading electronic books with the HDMI monitor function. Max3 has E Ink Mobius Carta of 13.3" screen & is also based on Android 9. The Max3 can be the perfect choice for those who often have to read technical or academic literature, for programmers and musicians.
It is spacious and comfortable for eyes display, powerful processor in combination with 4GB of RAM, and dual-sensor control is the optimal tools for reading DjVu and PDF files.
Its built-in WiFi console allows one to use the device for full Internet surfing and for connecting to net-libraries.
Powerful CPU: Octa-core 2.0Ghz Processor offers a high speed and high-rated performance with energy-efficiency of computing.


Android 9.0 OS: Boost possibilities of substantial improvement on software features, including app compatibility, display rotation, brand new UI, and more refresh modes.


Tablet screen size: Retain 13.3 inch high-resolution flexible E Ink display, a perfect fit for PDF document reading, and also an excellent size foryour everyday tablet.


Fingerprint recognition: Increase the security of your personal information. Easily unlock your device.


OTG capacity: Mass extended storage can support SD cards, physical mice and keyboards. Plug & Play, do not have to install any driver.


Secondary monitor: Eye-friendly monitor features 4 refresh modes that can be used for different situations.

Tools used for immersive reading
Impressive PDF features to help you dive into reading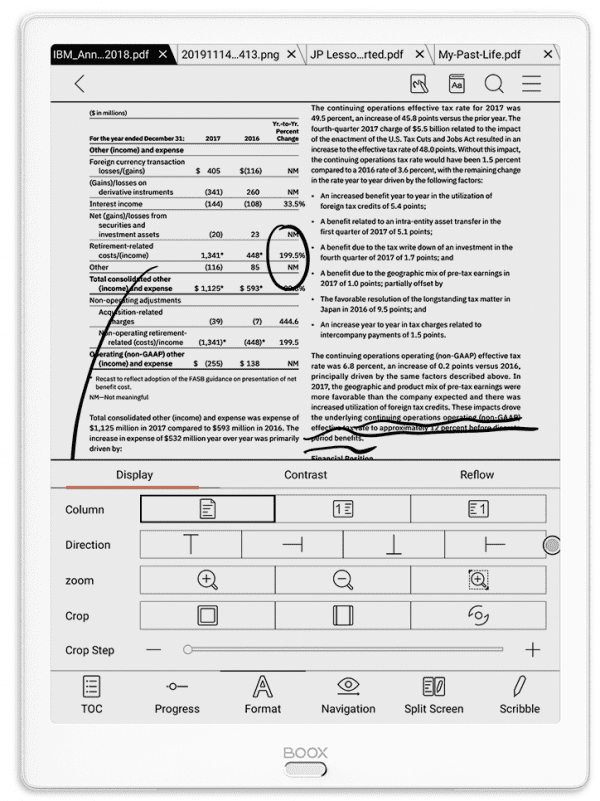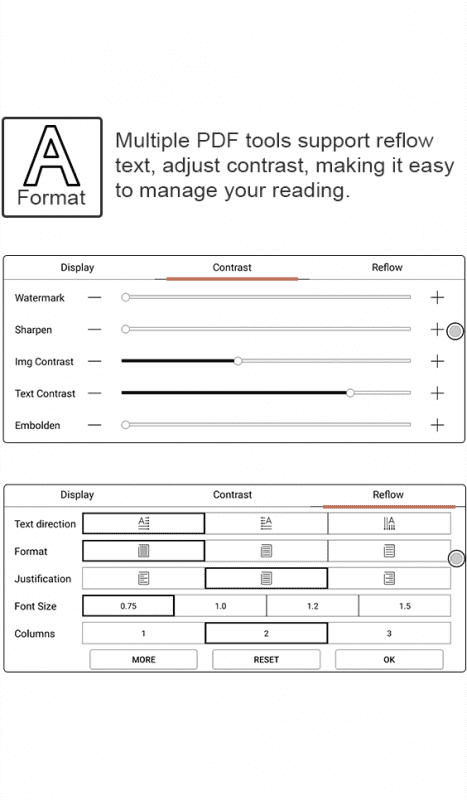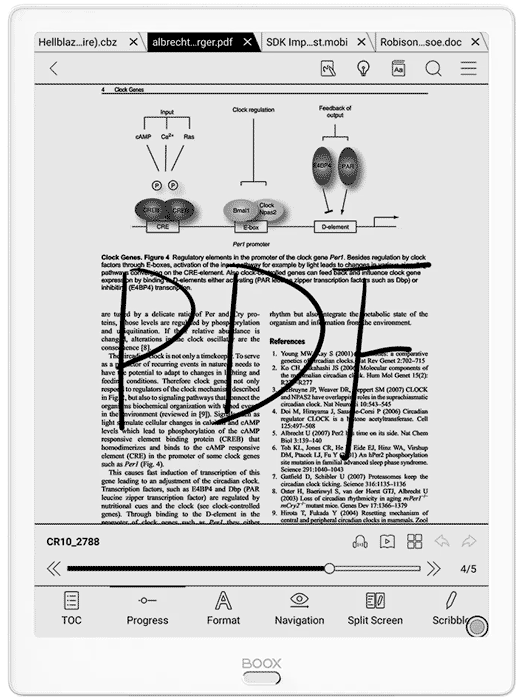 Leave your thought. Stay engaged while reading
Write down directly what you think and how you feel on eBooks in several supported formats, including PDF, DOC, CBZ, CBR, DJVU, EPUB, MOBI, TXT, FB2, CHM, etc.
Make reading in a foreign language easy
The Max3 supports full-page translation for different languages, so you don't have to struggle through a single paragraph or phrase. It only takes a few seconds to translate the whole page you're reading automatically.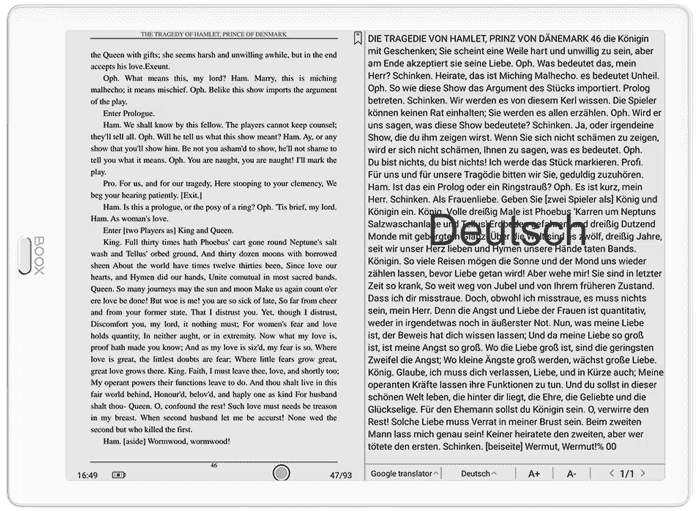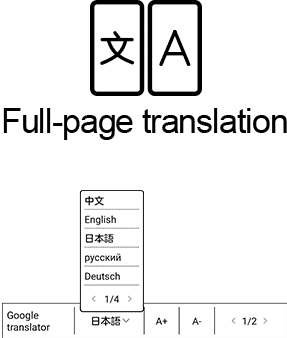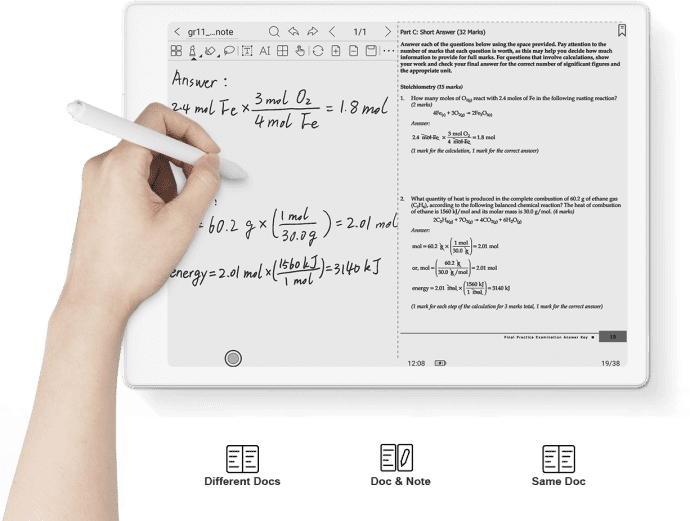 Jot down all your ideas wherever, whenever
Boox Max3's 13.3" huge display lets you have more space to jot down notes, sketch and have a split view which allows you to read 2 separated pages of the same/different documents at the same time. You can even create a note at aside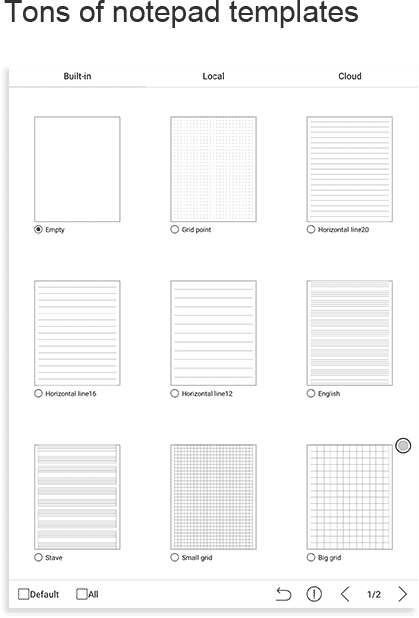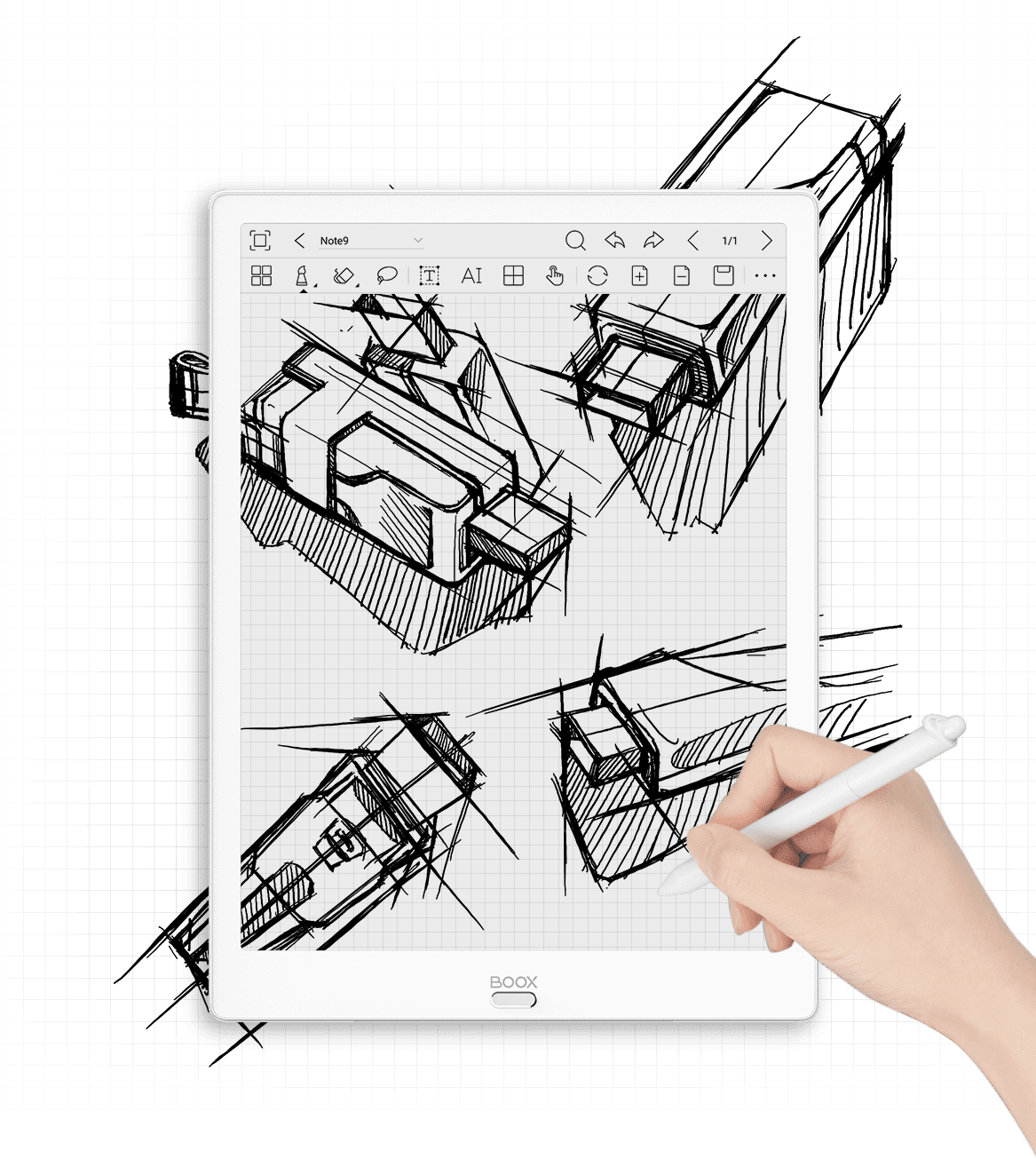 Get everything done fast with apps
Various apps that can be downloaded from the build-in App Store to improve your work efficiency. Find more interesting third-party apps such as news, office, magazine apps from Google Play. Easily optimize the, for best performance on E ink display.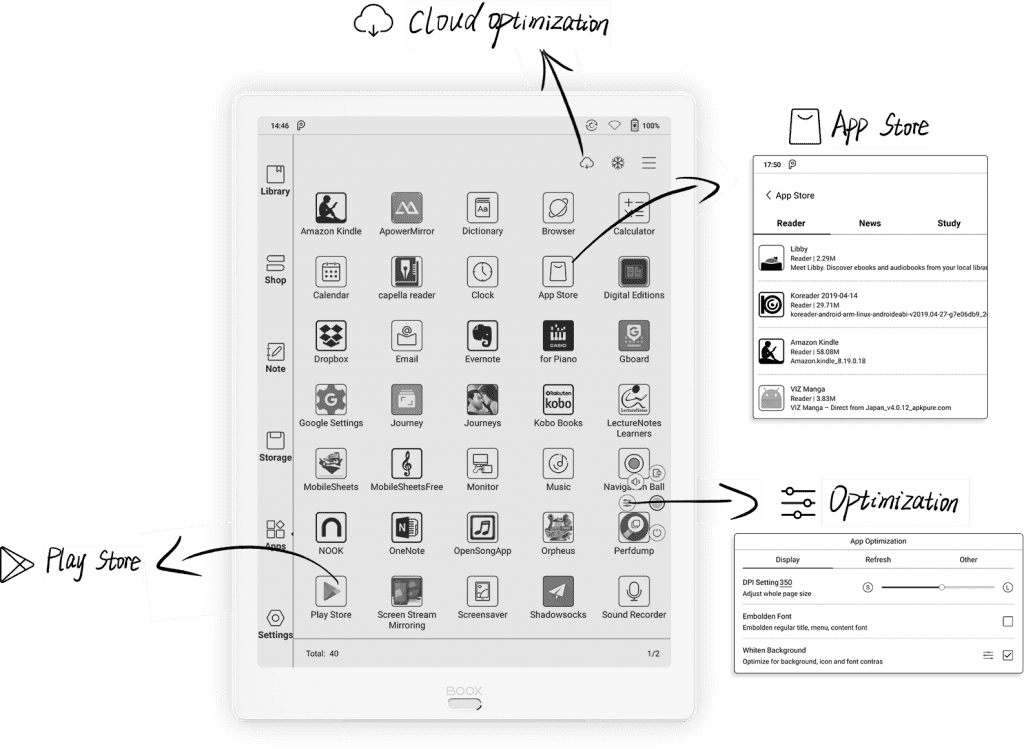 Working on computers without getting sore eyes
You can mirror your computer display to BOOX Max3. People who have to stay on the computers to do word processing for a long time day in, day out, like programmers and writers, no longer have to worry about serious eyestrain.

Plug & play
Directly plug in a keyboard & mouse, you can move a cursor and type like as if you were on a laptop. Unbelievable productivity break through the limit of eReaders.


* DISCLAIMER: Design, features and specifications subject to change without notice. Some features in videos on the Internet may not be available on all models, please contact us for the TECHNICAL SPECIFICATIONS for a complete list of features by model. This feature list is for reference only, please contact us to verify features and functionality.